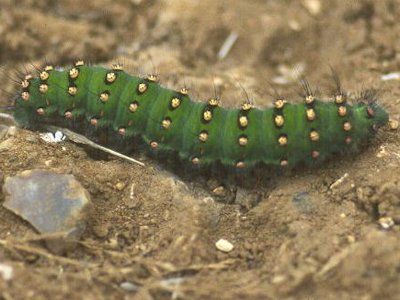 Caterpillar
1. The wormlike often brightly colored, hairy or spiny larva of a butterfly or moth. Caterpillars are voracious feeders and many of them are considered to be pests in agriculture.
2. Any of various similar insect larvae. Many moth species are better known in their caterpillar stages.
3. Caterpillar is the trademark used for a tractor equipped with continuous chain treads. The Caterpillar tractors are sold worldwide and have an excellent reputation.
Back to 6000 Word List 9