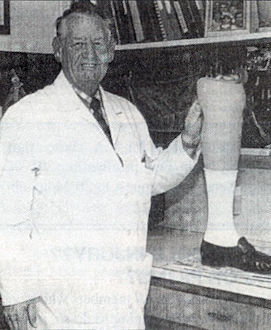 Stories from the Chosin Reservoir, 1950
Cecil McMorris, U.S. Army - A Veteran's Memories - Page 2
As they approached Chosin, McMorris took all the ammunition he could carry around his neck plus a container of machine gun ammunition, to resupply troops already engaging the enemy. He remembers, "Five guys I had spent 18 months with in Japan got killed there that day. That was the first day we knew we were fighting the Chinese. McMorris remembers the men only by their last names, a military custom.

"There were billfolds and pictures lying all over the hill. I picked up what I could find of Pekela's billfold and pictures and things I knew were his, and an ID bracelet that he carried. He had his girlfriend's ring on his little finger but I couldn't get it off." The men were carried down the hill and placed side by side until morning but an envelopment by the Chinese army, McMorris' group found it necessary to slip away in the night to avoid capture. "We had to leave our dead," he explained quietly.

The next morning we came out on the side of the cliff, and there was a road down below. It was the beginning of the Chosin Reservoir. McMorris only pauses momentarily in his account of the next few days in Korea. Somehow, though he lived in reality through scenes of horror that Hollywood would have labeled with an X rating, his voice doesn't crack. But even in the pervasive atmosphere of violence in Korea, there were lighter moments, and McMorris recounts them also.

He remembers a comedic scene in the midst of th chaos of gunfire. "Two of the Chinese grabbed one GI who was in a sleeping bag. They got his head and and feet and were running with him. Apparently he had a 45 inside and he started shooting. There were feathers everywhere, and they dropped him and ran.
On to Disaster - Page 3
Back to Disaster - Page 1
Return to Chosin Few Story Choices