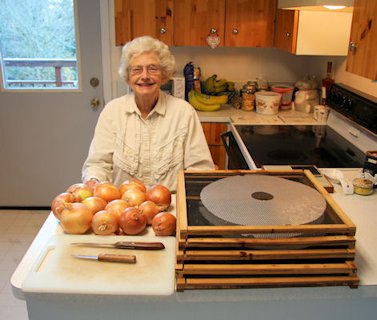 Dried Onions Procedure

Onions
Now why would anyone dry onions? Several reasons possible.

1. You have a large supply of onions you have grown and wish to preserve some.
2. Onions are quite cheap at times and you make lots of soups.
3. You have a dehydrator and wish to use it.
4. Because you can.
Back to Drying Choices
Back to Home Page